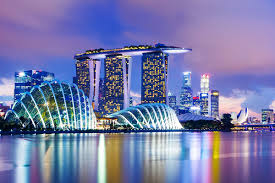 QuSCI is currently seeking PhD students focused on the theme quantum correlations and quantum resource theories. Candidates are expected to tackle questions related to the themes of
What properties of a quantum system of collections of quantum systems gave rise of uniquely quantum behaviour?
What are the methods of quantifying such properties?
Can these properties be thought of resources that we can harness to deliver new quantum protocols?
Can we explain what notions of non-classicality underly certain uniquely quantum phenomena that do not appear to have entanglement?
Students will explore the rapidly developing areas of quantum coherence, discord and other general resources theories and their applications, and study their operational benefits in suitable settings. The project is primarily theoretical, but may involve collaboration with experimental groups.
The number of research fellows out number the number of students at QuSCI, and thus incoming PhD students can expect plenty of support.In additional students will also enjoy opportunities to engage with top international experts both the Centre for Quantum Technologies and the Complexity Institute.
Candidates should.
Possess a 1st Class Honours in Physics, Mathematics or Computer Science.
Taken courses in advanced quantum mechanics and/or quantum information, with a grade of at least an A.
Possess excellent oral and written communication skills (a competitive GRE score, together with TOEFL or ELTS is required for students where the language of instruction is not English).
In addition, the following qualities are highly preferred
Prior research experience in quantum information or quantum computing, with working knowledge of quantum information theory (entanglement, quantum circuits). Existing knowledge of discord, coherence, quantum optics and/or continous variable quantum information is a big plus.
A GPA at 3.7/4.0 or equivalent.
Scholarship Information at Glance
The scholarship pays a monthly stipend S$2,000 in the first year before confirmation and S2,500 thereafter. With additional bonuses of up to S$700 for Singapore citizens.
The scholarship includes all tuition fees.
The maximum period of the award is up to four years for Ph.D. candidates, subject to good performance and progress.
Application Process
To apply. please send the following to phd@quantumcomplexity.org:
Curriculum Vitae
Academic Transcript
Contact details for at least two referees.
ELTS or TOEFL scores (exempted for English Native Language Speakers)
GRE Scores
Note that students who have not yet take GRE/TOEFL are also welcome to send in an expression of interest, but official university policy requires competitive scores in these areas to guarantee admission.
Deadline: First round is due at 1st April 2017, with subsequent rounds if no ideal candidate is found.
Please contact phd@quantumcomplexity.org for all expressions of interest